The pomegranate accompanies Potsdam through the quite season.
An inconspicuous shell. On closer look a crown can be discovered. Inside there are small kernels that promise true taste explosions. The kernels are well packaged, like little treasures shining in a red reminiscent of the facades of the Dutch Quarter.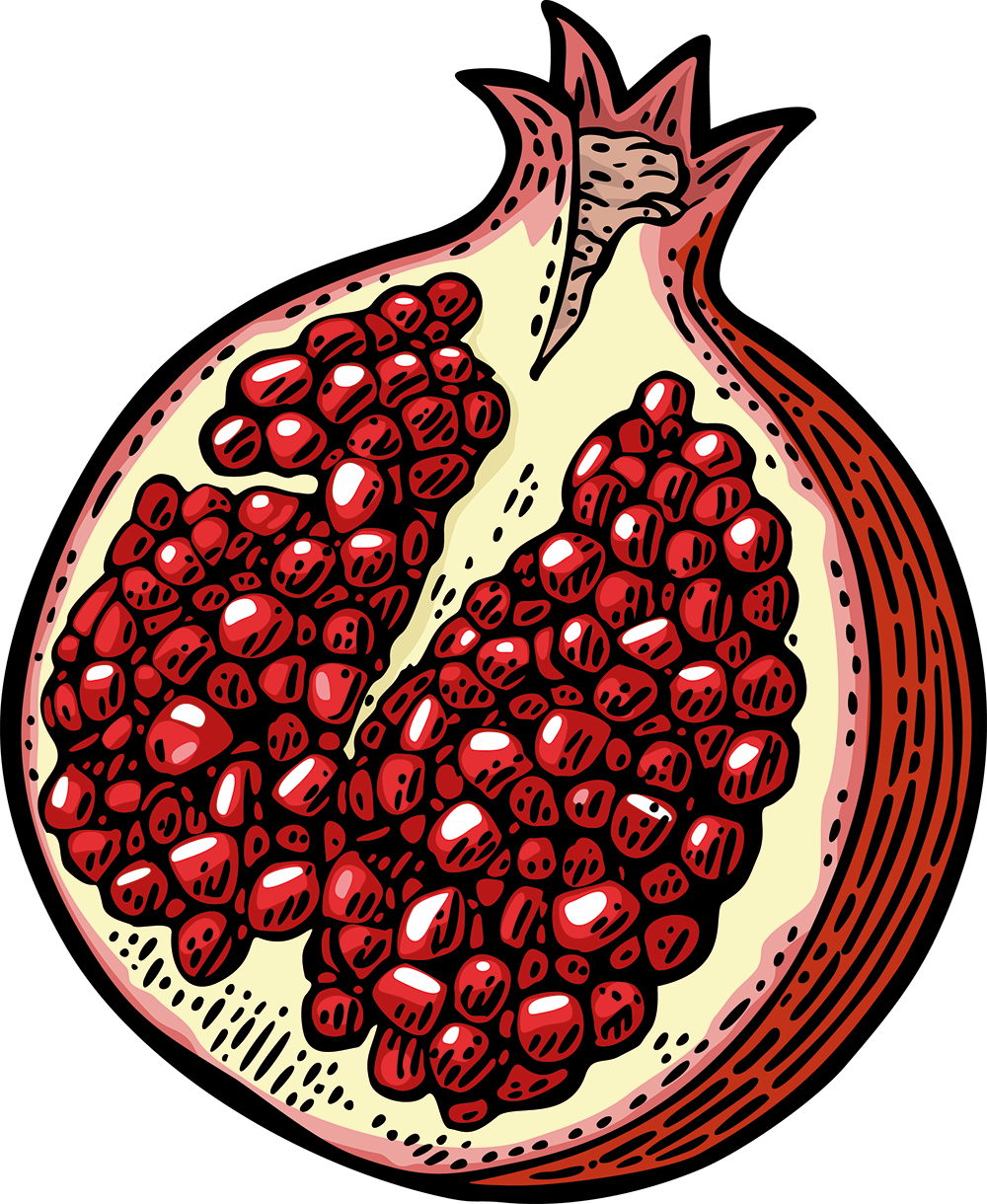 They can be found in the Voltaire Room of Sanssouci Palace, beautifully worked in in a filigree way.
We are talking about the symbol of life, the pomegranate.
Concerts & guided walks, events in museums & palaces, wellness treatments & culinary delights - the "programme kernels" in the pomegranate enrich the quite season.
And the pomegranate appears again and again: as a peeling, in aromas, in pictures, in drinks, in books...
The pomegranate is an accompanying programme and a link for the low season. It encourages questions and invites you to visit Potsdam from October to March.